Services
Scatterday Architecture can help you with both residential and commercial architectural design.
Here's a full list of services:
New Custom Home Design & Planning

House Plan Revision & Customization

New Addition & Renovation Design

Kitchen & Bath Design

Commercial Project Design

Educational Project Design
Historic Preservation & Adaptive Reuse

Construction Administration & Observation

Building Survey & Evaluation

Drafting Service

Sustainable & Energy Efficient Design

Accessible Design
About
Hi, I'm Wendy!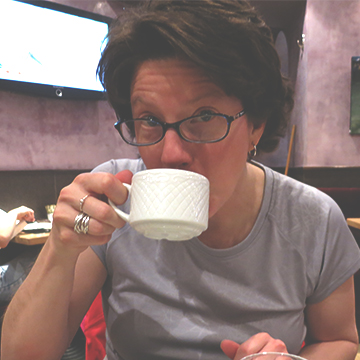 Wendy M. Scatterday, AIA
ARCHITECT
How may I be of service?
I'm delighted to help you get to know Scatterday Architecture. If you are reading this,
it is likely because you are looking for some architectural design assistance.
Let's cut to the chase. I do house plans, but what is even better is that
I help ensure that you have the right house plan for your property.
I am fully insured and licensed to provide professional architectural design services for residential, commercial, educational, and historic preservation projects. I love designing kitchens and baths, renovations and additions, and can even help with handicap accessible adaptations.
Interested in sustainable design and energy efficient planning? I do that too!
I listen. I create. I collaborate. I follow your priorities.
Your budget. Your timeframe. Your design preferences.
In all that I do, I do it with excellence, at your service.
---
More About Wendy
Have you ever tried writing a paragraph about yourself? A paragraph that wasn't like every other bio you've ever read about someone? I just can't do it, the 'usual' that is.
So here's what you need to know about me:
I'm a registered architect, a creative thinker, a problem solver,
a designer, a lover of having the right tool for the job.(Have been at it for close
to twenty years.) I'm an aunt, a sister, a daughter, a niece, a friend, a best friend.
I'm a volunteer and a Tennessee Volunteer. I'm a neighbor, a community organizer, a board member.
I'm a reader, a traveler with more places to experience on the horizon. I am a hockey fan,
a hockey player and an even bigger fan of independent thinking, conserving resources,
being active in my community, and giving my time and talent to serve others.
I'm an encourager, a sharer, a concussion overcomer and a non-profit starter.
But above all, I am a person who seeks God's plan first in my life, fully relying on Him for everything in all ways, thankful for the life He has provided me, even the difficult things. Ask me sometime!
Why am I putting all this out here for you to read? Because if we're going work together, you need to decide if I'm the right architect for you. The design process is only successful if we're in it together based on mutual trust. We'll be spending a lot of time across the table from each other, and as with all things, even in business, it's about people and relationships. So I thought I'd go first, break the ice, and help you get to know me a little. Looking forward to meeting you. ~Wendy
Nice Things Written About Me:
Roll Credits...
…I've been blessed in my career with mentors who care about great design, excellence in client service and valuing people above all.
For that, and so much more, I am forever grateful to
Victor Greco
,
Jim Lawler
,
Anne-Marie Lubenau
,
David Hance
,
Gus Kayafas
,
Dennis Madama
,
TK
&
Marleen Davis
, and
Kathy Proctor
for their guidance, caring, and investment in me.
I have also been blessed with a village of people to help me reach this point in life, friends who are extra family, family by genetics and family by choice. They are #TeamWendy. They have rooted for me without fail, stayed in the trenches all along the way, and are still cheering me on now. My deepest thanks to them for their unending faithfulness and support in every category of life.
Special thanks to:
The Marshall Creative
,
Dinsmore & Shohl
,
Costanzo & Associates
,
Design & Image Studio
,
Cornerstone Group
,
Second Life Arborist Company & Fine Woodworking
,
Oswald Companies
,
Rebecca Kiger Fotografia
, The Stern Family, The Brossman Family, The Knecht Family, The Danze Family, The McFadden Family, and chief mascot – MaddyCat.
Portfolio
Here are a few projects from Scatterday Architecture:

Stern's Lost Valley
Stock Farm II
"Wendy took the time to get to know us, and to understand our lifestyle, so she would know what our needs were, and what would work for us, in a home.  Based on what she learned about our family, she worked with us to build a home that is not only beautiful, but suits our lifestyle as well.  Wendy always remained true to our vision for our home, and we are grateful to her for bringing  our dream home to life.
One of the greatest compliments we get is when someone asks, "What year was the house built?" because they think the house was
built long ago."
—Shawn & Aimee Stern
For their new home, avid Revolutionary and Civil War enthusiasts, Shawn and Aimee Stern, desired to create an old homestead and pay homage to Shawn's childhood family farm experiences.

For years, as they traveled as a family through the back roads of historic farms and plantations to reach the battlefields of the Mid-Atlantic, they admired the architecture through their windshield and saved for their future.

When the right property became available and it was time to realize their dream of an old homestead, the Stern's selected Scatterday Architecture to design their new home "that looked like it had been there for years from inside and out."

Knecht Residence
"Our experience working with Wendy on the design phase of our home remodel has been great. We bought an historical home which needs some major upgrades, but we wanted to retain some the original charm and character of the house. Wendy had some great suggestions for us, things we wouldn't have thought of without her input. She also was very cognizant of our remodeling budget and understood our need to bring about the remodel on our own time line. She was very flexible and patient with us as we revised our vision along the way. "
—Dave and Cindy Knecht
Electing to purchase an historic home with a river view, Dave & Cindy Knecht wanted the best of new and old for their investment.  Their long, but narrow row house is the perfect opportunity to capitalize on the need to add a garage by topping it with a unique roof deck.

Scatterday Architecture helped them prioritize their budget and renovation list after master planning all of the interior and exterior spaces.  

COMING SOON, a new master suite and future renovation phases to upgrade the kitchen and first floor bathroom areas.
Stay tuned!

Brossman Kitchen
"The best part about working with Wendy was that she was able to design a modern, functional, updated kitchen while maintaining the original charm and beauty of our 97 year old home. Wendy was able to work within our budget and help us to concentrate on areas that needed the most attention."
—Phil & Susan Brossman
Do-It-Yourself'ers, Phil & Susan Brossman, enlisted the help of their handy friend Dave to transform their dated and disconnected kitchen.  With a strict budget Scatterday Architecture helped them maximize their existing space and cabinetry and minimized construction costs by leaving existing utilities in place.

Ultimately the biggest design impact was deleting the wall and opening the kitchen up to their often used dining room.

Adding small details like new lighting and upgrading the flooring and countertops has created a new way of living in
their beloved home. It's amazing what paint, handy ingenuity and a little 'elbow grease' can do on a modest budget!
Contact